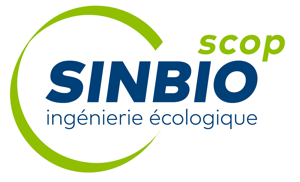 SINBIO SCOP is a leading French consultancy working in the field of water management and aquatic ecology. It is a cooperative company and counts hydrologists, hydro-ecologists, agronomists, biological and environmental engineers among its work force. They take an innovative approach to wastewater and ecosystem management seeking solutions adapted to protection and enhancement of the natural environment.
Areas of specific expertise:
River and wetland habitat restoration
Tertiary treatment wetlands
Rainwater and urban water management systems
Natural swimming pools

The GWT contact for SINBIO is Dirk Esser. Dirk is an associate consultant and director of Societe d'ingénierie nature et technique (SINT). SINT was set up in 1991 and since then Dirk has designed and installed over 500 reedbed treatment systems. He has worked all over the world in Europe, the Middle East and the tropics of India, Mayotte and Ile Maurice. He is currently President of GWT.

This email address is being protected from spambots. You need JavaScript enabled to view it.
SINBIO SCOP
5 rue des Tulipes
F-67600 Muttersholtz
France
+33 (0)3 88 85 17 94